Add your review
Review Pendant Circle paper gold set/2
Pendant Circle paper gold set/2
This beautiful set of two Circle pendants from Räder is a must-have decoration for the upcoming holidays. The golden stars in combination with the confetti on the inside of the pendant give the set a stylish and cozy look.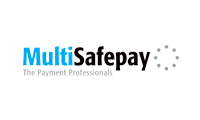 Räder surprises every time with their beautiful items. The German brand makes products with their own personality and story behind each item. In the sustainable production of their items, they only use the best materials, whether it's their beautiful white pottery or clear glass. Find your peace with Räder.
The ornaments are made from two pieces of sturdy paper sewn together with confetti in the middle. The smallest circle measures ø16 cm and the largest circle measures ø20 cm.
0 reviews
0 stars based on 0 reviews